SUSHI & SAVOIR VIVRE
---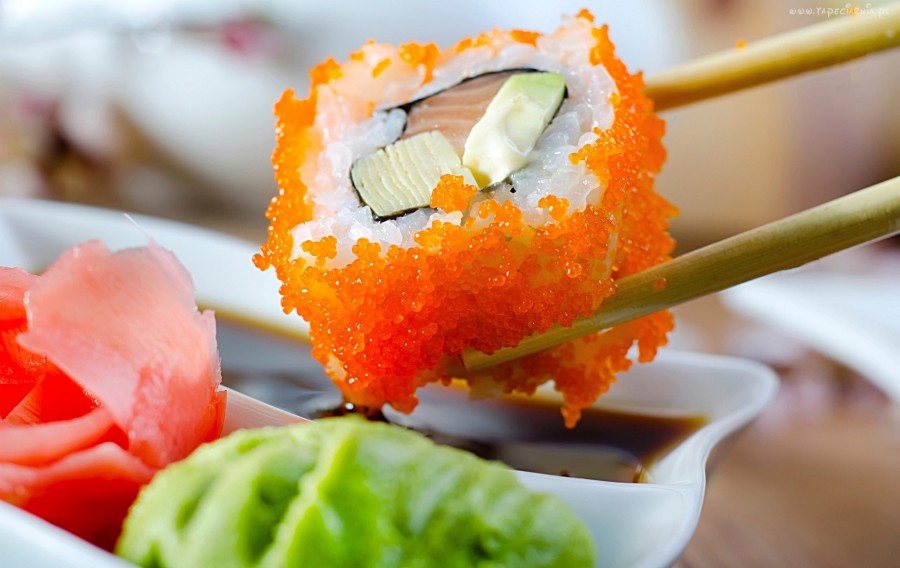 Do
Pick up the sushi with your hands or chopsticks. (But Sashimi is only picked up with chopsticks.)
The key is to not touch the fish directly with your hands. Dip the fish side of the sushi (not the rice side) into soy sauce.
Eat the sushi piece all in one bite, if you eat nigiri, place the sushi on your tongue face-down..
Use the back ends of your chopsticks when taking food from a shared plate.
When the meal is over, place your chopsticks on top of your bowl or plate towards the right side, parallel to the table.
Don'ts
Do not rub the chopsticks together, it is rude. Also, chopsticks must not touch the inside of the mouth .Do not lick the edges. Chopsticks should not be left standing vertically in a bowl.
Do NOT mix wasabi into the soy sauce. Normally, the amount of wasabi is defined by the sushi chef for each piece. If you want to add more, then add it on the fish. Never combine sushi and ginger. Ginger is used only as palate cleanser and not flavor enhancer.